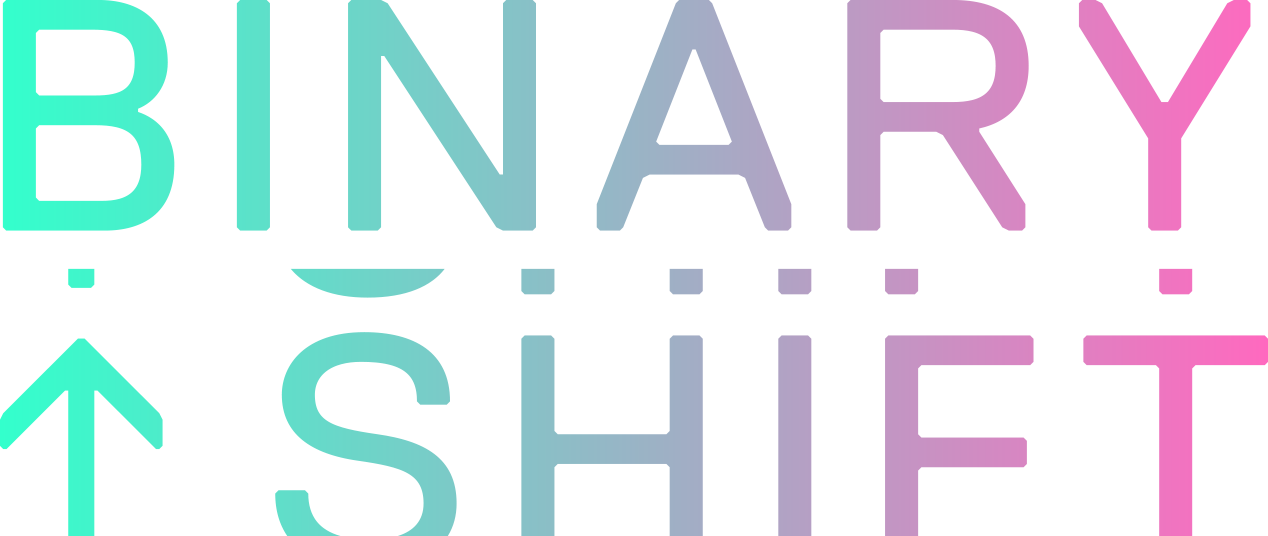 Regional Innovation Reimagined
Binary Shift 2020 is an interactive virtual event bringing together regional innovators, thought leaders and business leaders.
What does innovation mean for regional communities and businesses? This year's Binary Shift conference is centered around offering a set of practical, actionable approaches to confronting the challenges we're living through. If you need to kick start your business into the future, you have to be at Binary Shift.
Delivered in partnership with Federation University and produced by Pirate TV, Binary Shift 2020 will feature live group discussions that put attendees into the mix with our presenters and expert panellists. Everyone will have a chance to help shape the discussion on the day.
This is your chance to be part of the conversation with national and international business and community leaders. From COVID to climate change, sustainability to economic development, and energy to agriculture, we're tackling the biggest challenges facing regions across the globe.
10.30am-11.45am
Where we are and what we're seeing government and business doing right now to adapt to the situation
Our Big Picture Speakers
The Hon. Jaala Pulford
Minister for Innovation, Medical Research and the Digital Economy; Employment; and Small Business
Minister Pulford is a driving force in the promotion of innovation and economic development across Victoria. She will be joining us to open Binary Shift and share her thoughts on the importance of innovation in the midst of the pandemic, and the vital role that regional economies will play in Victoria's economic recovery.
Mary Aldred
How small business & franchising have deployed workforce & supply chain innovation to navigate Covid-19
She has spent her career working in both Australia and America on high level projects and in high level companies. Mary has a lifelong commitment to study and sits on a number of advisory boards across both government and private sectors. If you want to know what the business landscape looks like in the future -- you'll want to hear what Mary has to say.
12pm-1.30pm
Future treads and how you can adapt to them
Our Big Ideas Speakers
Jean-François Legourd
Emerging trends of the post-pandemic world and how businesses can pivot to meet those trends
Board of Innovation's Jean-Francios Legourd is an expert in corporate strategy, innovation, and entrepreneurship. He's been taking a close look at how COVID-19 is going to fundamentally change the business landscape even after we've weathered the storm. Binary Shift is bringing together a world-class panel of business leaders and serious thinkers for a vital conversation on the unprecedented challenges facing regional communities and businesses.
Steph Thoo
Practical techniques for pivoting your business that you can take back to your team
Co-presented with Brenna Leech
She has spent her entire career supporting and collaborating with disruptors, innovators, entrepreneurs, and thought leaders. Steph has personally coached over 60 ventures and 120 individuals of all ages, backgrounds, and experience. If you are looking to innovate, grow, and scale your business, Steph is the one to talk to.
Brenna Leech
Practical techniques for pivoting your business that you can take back to your team
Co-presented with Steph Thoo
Having worked in 6 countries, Brenna understands the universal language of business and innovation. She specialises in business model design, marketing, impact metrics, fundraising, and change management for startups and SMEs. If you are interested in tapping into new ideas and ways of thinking, Brenna is the one to help you.
John Harnett
The future of food and agriculture in Australia and the world
He is a 25-year veteran of the technology industry and serves on both private and public boards. John is founder and president of the Irish Technology Leadership Group (ITLG), a network of global Irish technology leaders whose main focus is to foster the links between the USA and Ireland.
the future of food and agriculture in Australia and the world
2.35pm-4pm
Out of the box thinking about how regional businesses and communities can create a safer, more prosperous, and more connected future
Our Big Vision Speakers
Allison Nikula
Creating a telehealth startup that's transforming aged care
As Founder and CEO of CareApp, Allison has changed the narrative in aged care with her internationally recognised software. In today's challenging times, CareApp is helping to keep families connected and informed, providing a personalised and reassuring window into the care and wellbeing of loved ones.
Adam Mostogl
[Secret] Reasons You Must Start Your Business In Regional Australia
For Adam, founder of Illuminate Education Australia, educating entrepreneurs is what he does. Having inspired over 12,500 students since 2011, and as the Entrepreneurship Facilitator at The Van Diemen Project, he is widely recognised for his work across Tasmania and Victoria.
Dr Michael Hewitt-Gleeson
There's never been a better time for lateral thinking
In conversation with Dr Joseph Lawrence, Federation University
He is the leading world authority on teaching lateral thinking skills online. Holding the world's first PhD in Lateral Thinking, and as co-founder of The School of Thinking, Michael is here to help you transform your mind to find creative and innovative new ways to think about, and run, your business.
Binary Shift is only made possible by the generous support of our sponsors. If you're interested in becoming a sponsor, get more details about our sponsorship packs, or contact us to find out more.
To hear about sneak peeks and program updates, subscribe to our newsletter.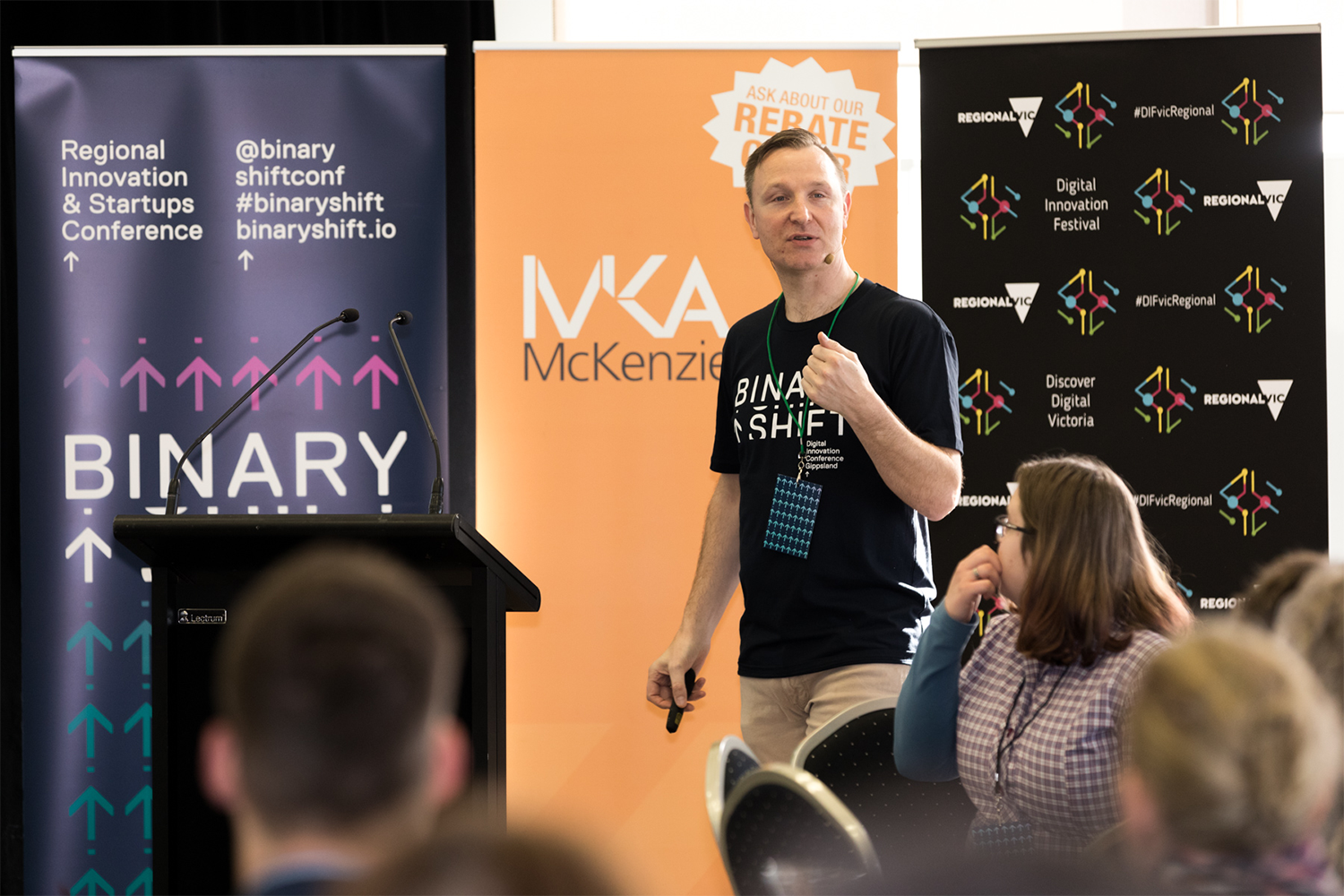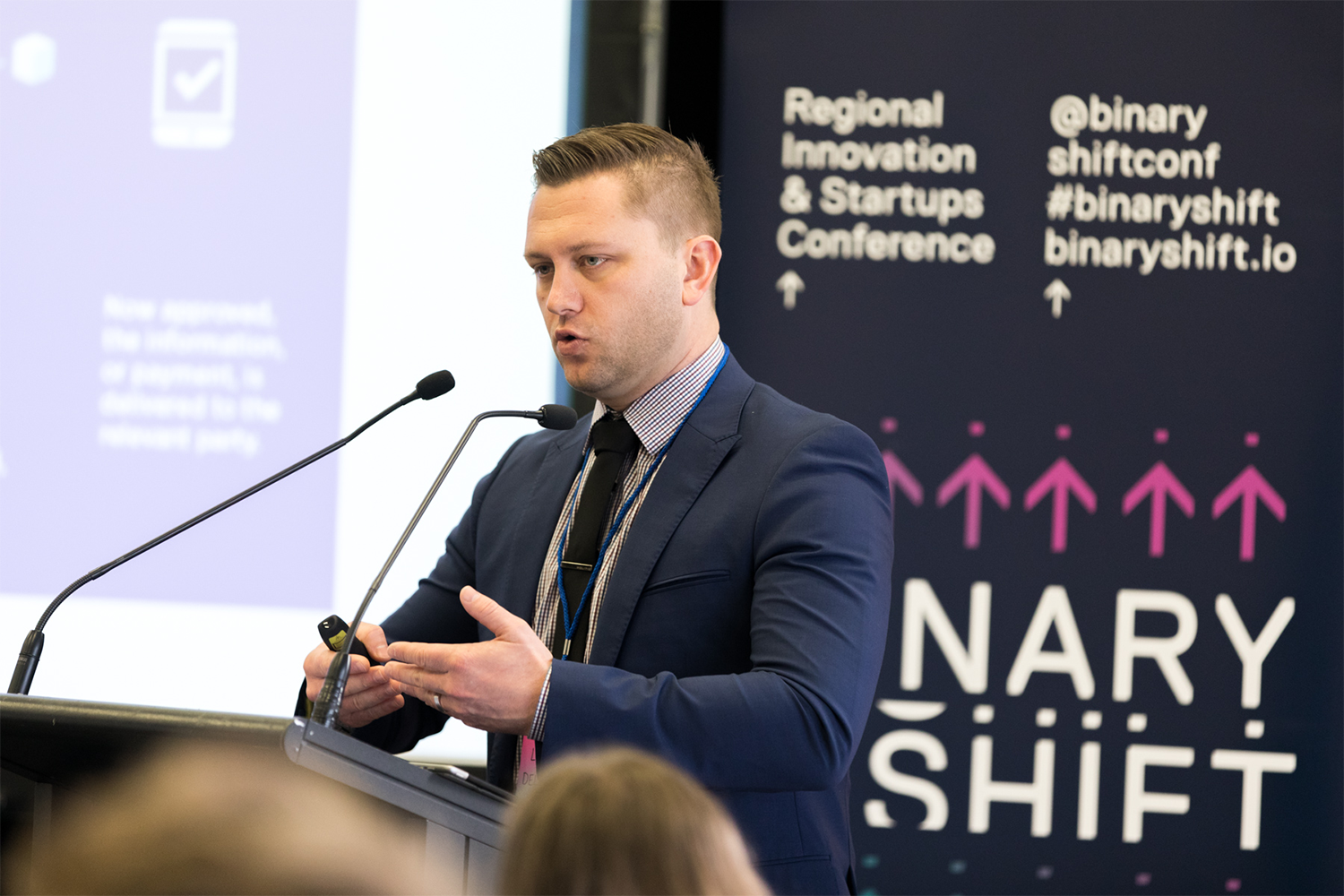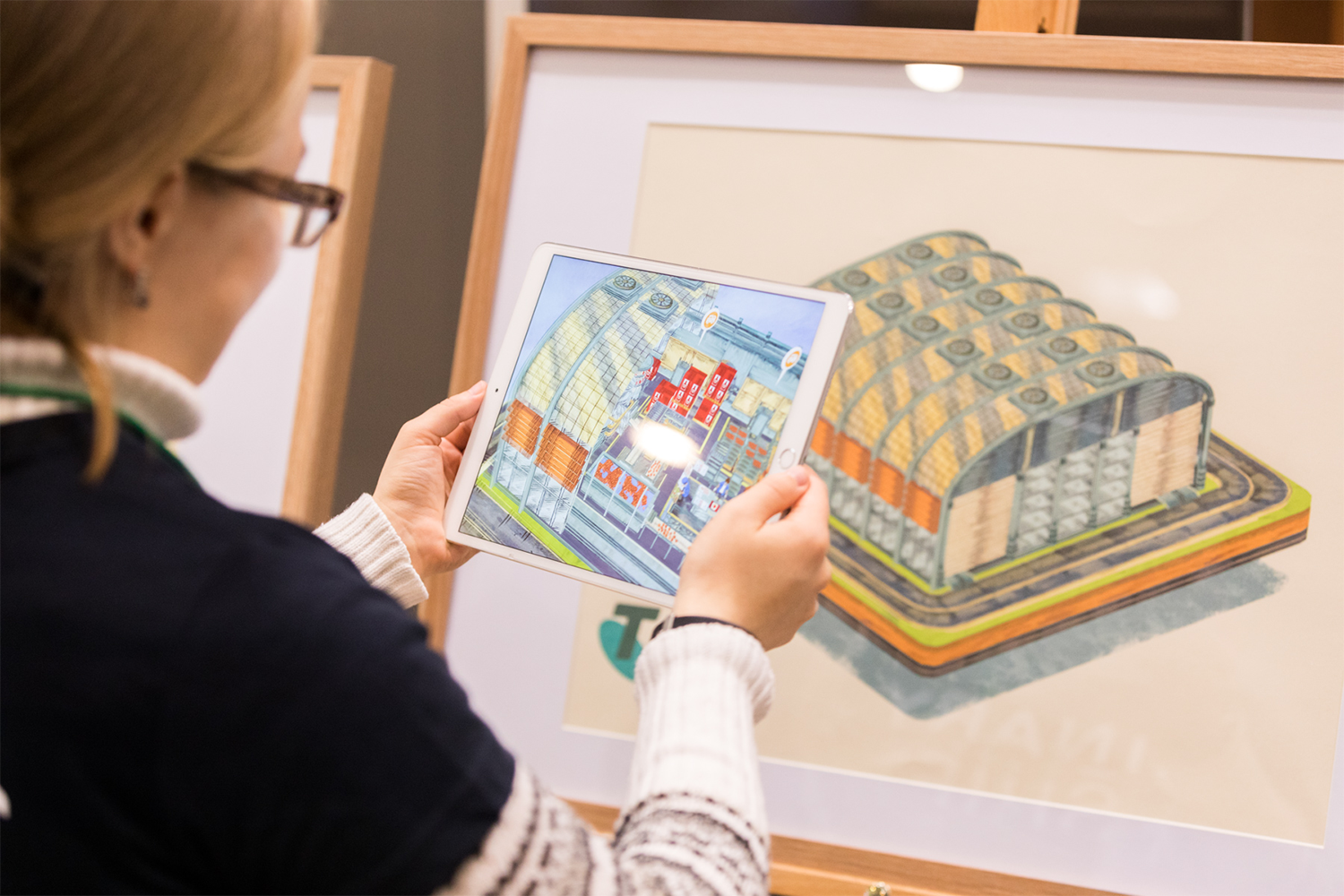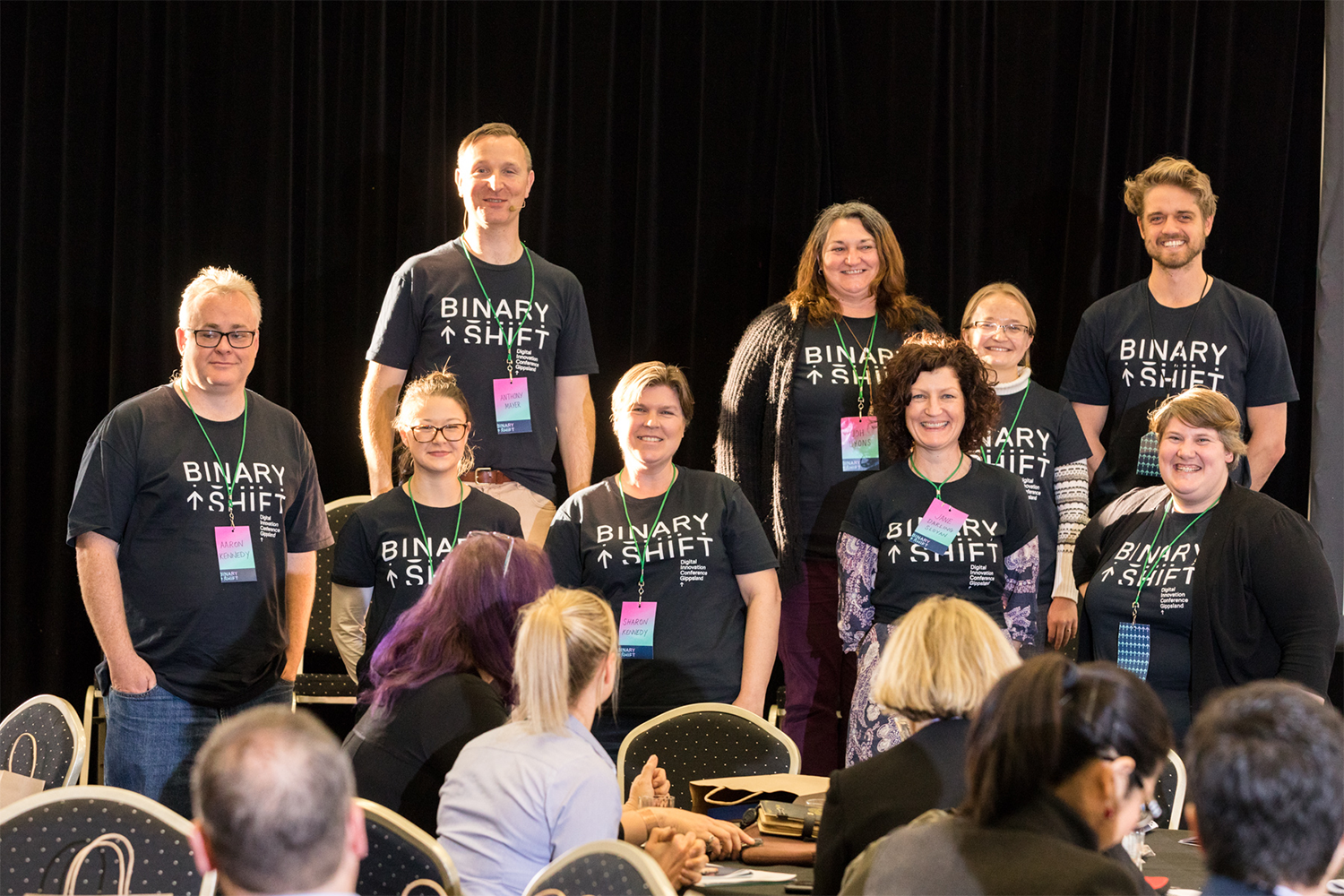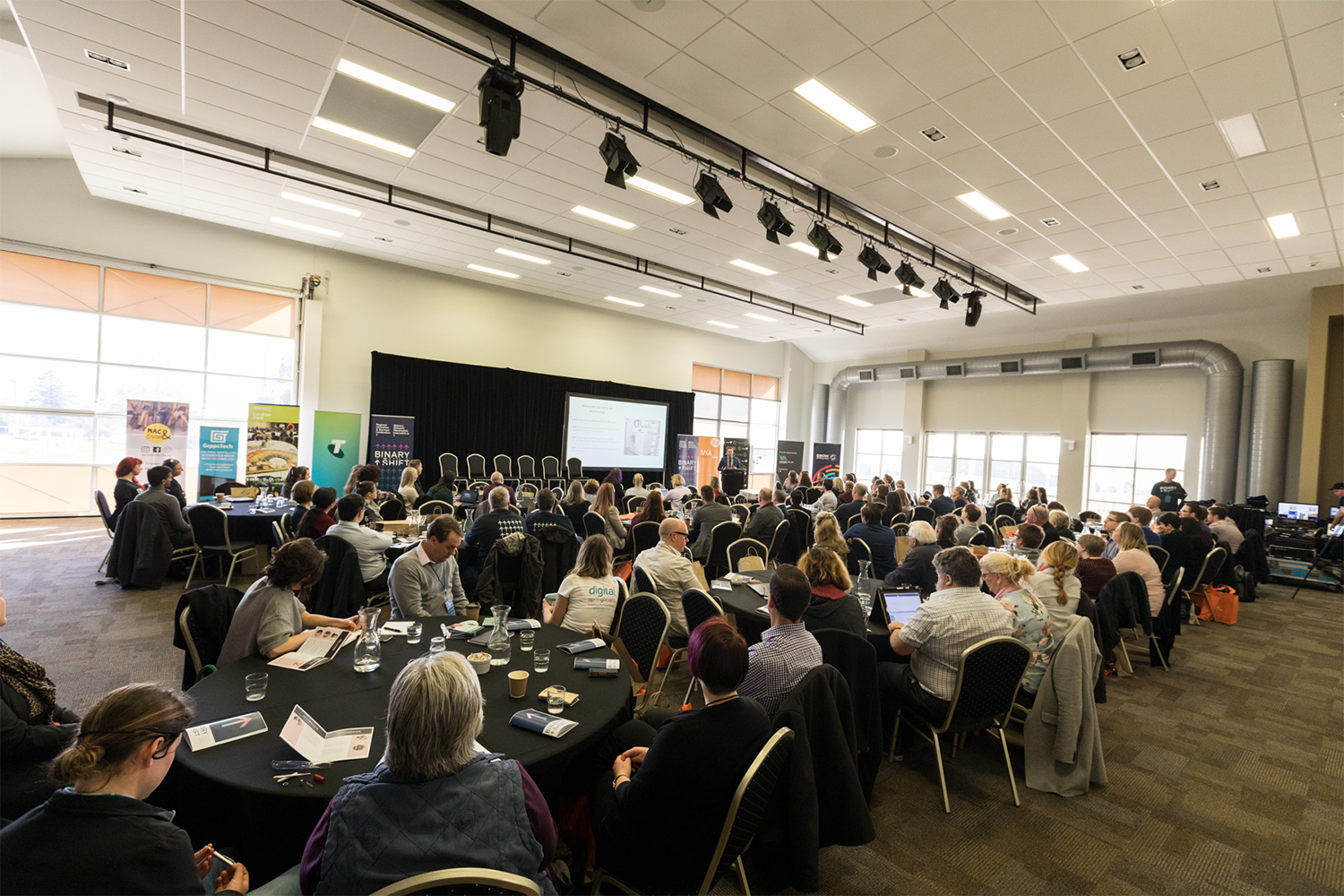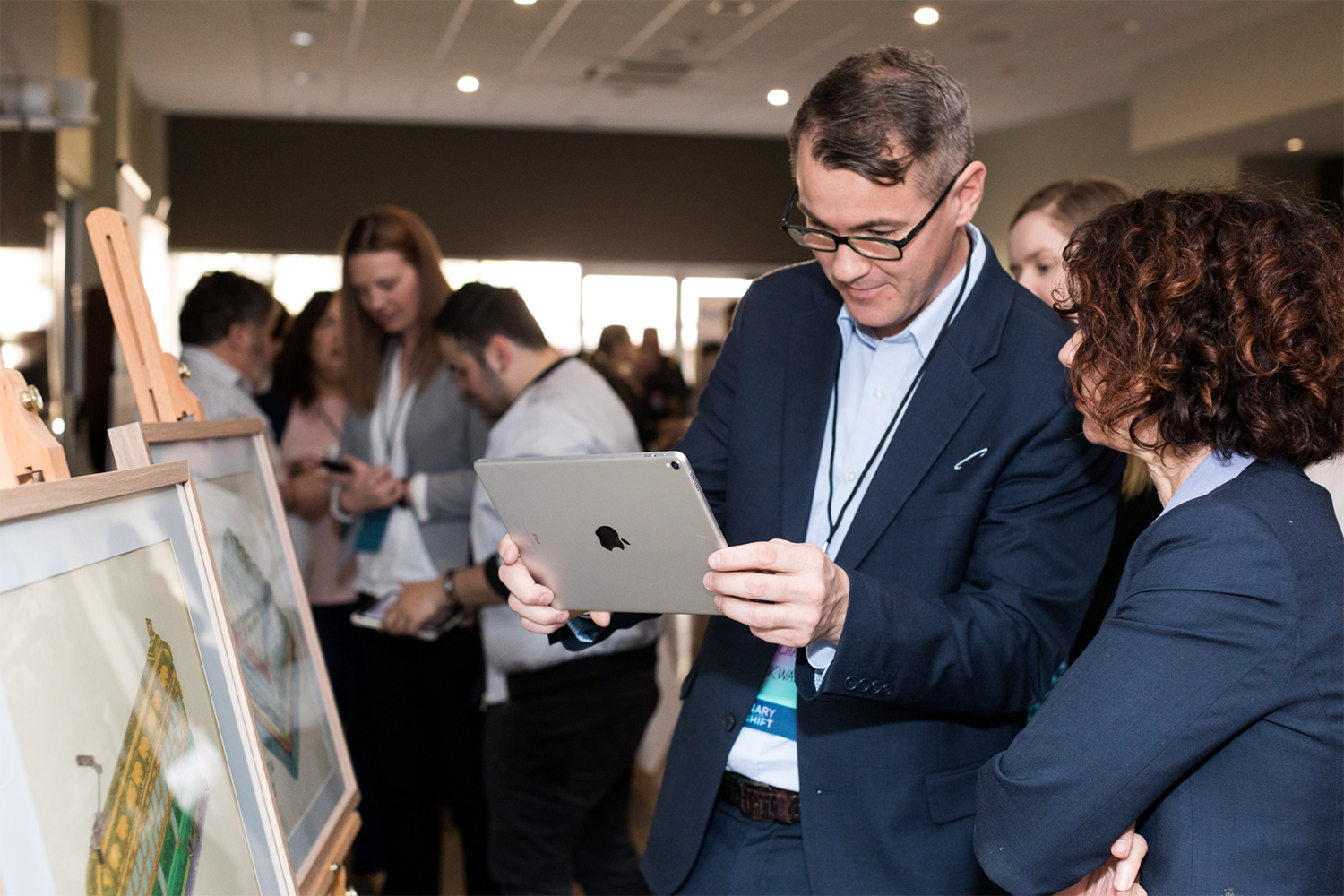 PO Box 1412
Warragul VIC 3820
Need to get in contact with the Binary Shift committee? Use our contact form, and we will respond to your question as soon as possible.
You can also contact us:
If you have a concern about someone's behaviour at the conference, or wish to make a report about improper conduct, please review the Code of Conduct and Report an Incident as necessary.